Everything you need to know about working with a web designer,
in the order you need to know it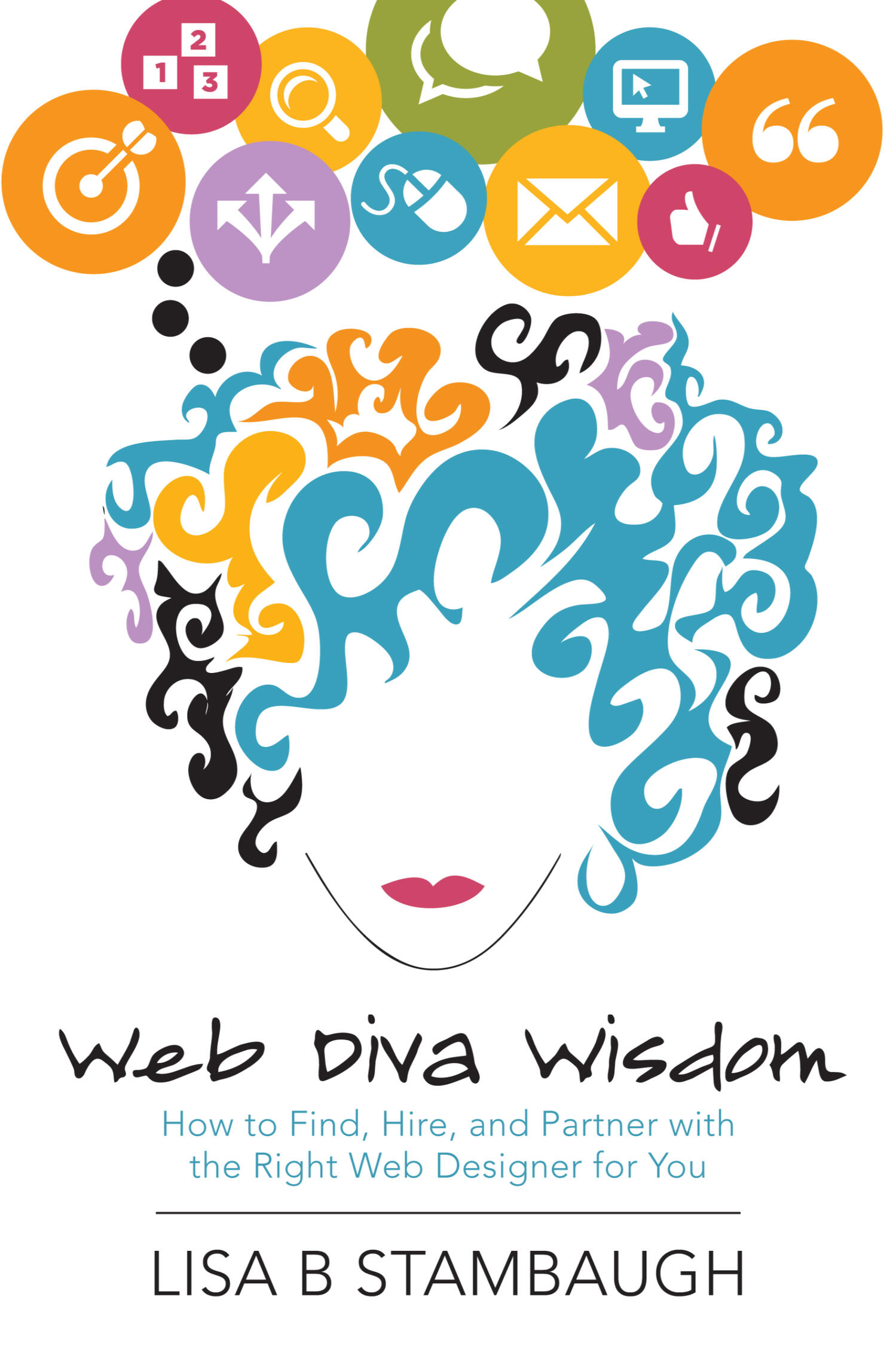 The essential reference for anyone working with — or planning to hire — a web designer.
Web Diva® Wisdom: How to Find, Hire, and Partner with the Right Web Designer for You provides basic guidance for the newcomer embarking on the process for the first time, and offers lessons and process improvements for those already working with a web designer.Whether you are ready to partner with a web designer for a new website, a redesign project, or major updates to an existing website, you'll find helpful guidelines, tips, and best practices.As a client, you are ultimately the creator and owner of your website. When you don't collaborate with your web designer and actively participate in the process, you won't end up with the website of your dreams.Hiring someone to design your website should not be a one-time, short-term project but rather the start of a long—and hopefully productive and successful—business partnership. Let this book be your guide to getting the most out of your relationship with your current or future web designer.
Web Diva® Wisdom shares the tips and tricks that:
Enable you to choose the right web designer for you.

Allow your web designer to work more efficiently on your behalf.

Help you collaborate to develop the best website for your services and products.
Small business owner?
Nonprofit organization?
Solopreneur?
Learn how you can:
Control project cost and schedule.

Reduce errors and avoid rework.

Minimize your frustration.

Shorten the timeline to launch your website.

Create the best possible website to meet your budget, timeline, and functionality goals.
Value now, value later
This book gives you the tools to get the most out of a working relationship with your web designer so you can create the best website possible for your needs.The material is organized in standalone sections. You can read the entire book now and get value from it, and it can also be relevant as a step-by-step resource to be read in sections based on where you are in the process.
Hi, I'm Lisa Stambaugh:
Now retired from web design and focusing on my writing work, baking delicious content for time-crunched professionals (web content, articles, profiles, editing, and more).

My approach: premium ingredients + first-rate writing recipes = savory success.

Web Diva® with a 700+ site portfolio, concocted over 23 years.

In addition to this book, author of dozens of articles illuminating the processes of the web-o-sphere.

Fanatic about teaching folks how to Brag Your Butt Off… Without Being a Pain in the A.

When I'm not wrangling words and websites, you'll find me wallowing in yarn, fabric, sequins + glitter, while singing along to Broadway soundtracks, and listening for the timer signaling cookies ready to exit the oven.
When you're looking for a writer, find me at Much Ado About You!I'm on LinkedIn every day, feel free to connect with me there!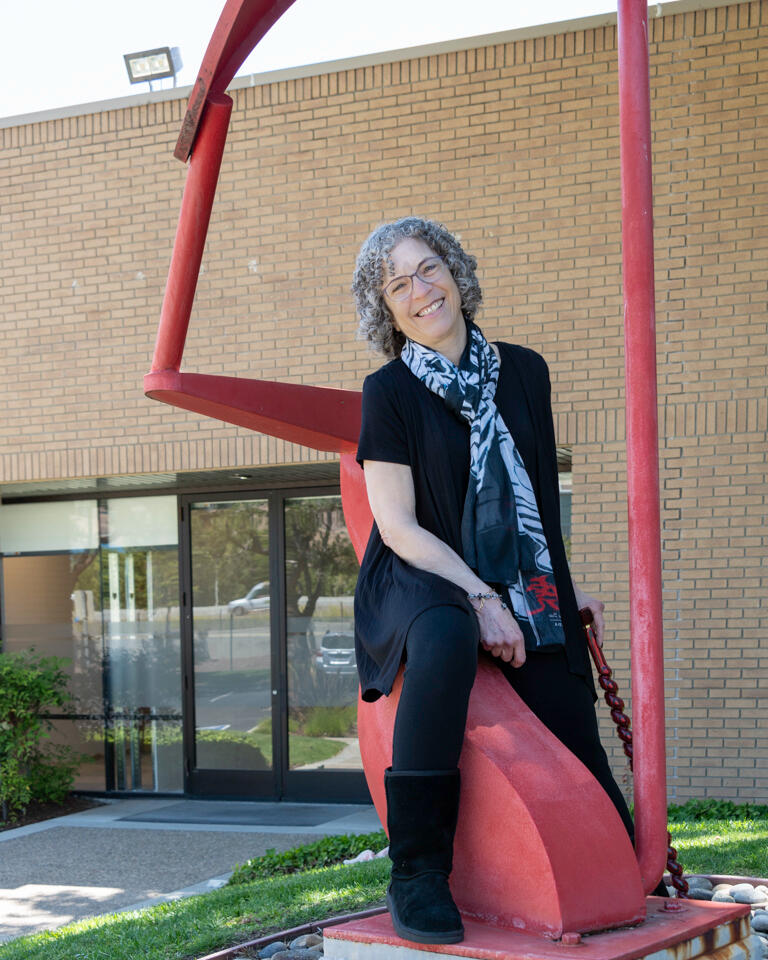 Table of Contents
IntroductionHow This Book Is OrganizedPart 1: Building Blocks
Understand where you are in the website lifecycle. Know the basic building blocks of any website.Part 2: Do Your Homework
Pinpoint budget and timeline constraints. Do your pre-work by gathering information, conducting competitive analysis, identifying your audience, and drafting a marketing plan.Part 3: Discovery
Search for qualified candidate web designers that fit your requirements. Initiate contact, complete the investigation and proposal process, and check references.Part 4: Development
Hire your designer and build a working relationship of open and honest communication, trust, respect, delegation, and partnership. Design and build your website, understand the creative process, and actively participate in iterative development and refinement.Part 5: Delivery
Launch and announce your website. Keep your website current in both content and presentation. Know the options if your website designer relationship status changes.
Reviews
"Web Diva Wisdom is an invaluable resource if you are looking to set up a new website or wanting to update your current one. Its comprehensive checklists (in the form of exercises) and strategies for managing the process to choose a web designer are written in easy-to-understand language. This book makes a potentially complicated process a simple one." - Paula"This book is such a great source of information! I'm the Development Director for a non-profit organization. We rely heavily on our website to spread the word about our services, and to solicit donations – so it's an important aspect of our marketing. There were a lot of great tips in the book about ways to be more concise, creative, and direct while working with your web designer." - Karen"As the CEO and founder of a marketing agency, part of the work we do is website design and development. Some of our smaller startups are not always super-experienced about how to work with a web designer or marketing agency. There are a lot of tips in this book that could really help our clients do a better job of providing the information needed to complete their project efficiently – which ultimately saves our clients time and money." - Jennifer"This book is well written in a way that even a very non-technical person could understand. I purchased several copies of this book to give to friends as I thought it would be really useful for them in managing their own businesses. It would be a great gift for a self-employed person." - Margaret
© 2014-2022 Lisa Stambaugh